Located in south-central PA with the rolling Pigeon Hills as a backdrop, Hanover Country Club offers some of the best golfing in the area. Our course is convenienently located near the historic Gettysburg battlefield, Lancaster County Amish country, and the charming New Oxford antique shops.
Our course is not simply about scenery (though that's definitely a plus!). PGA Professional, Brian Leib, and his staff are prepared to provide you with outstanding service. Brian has been the Head Golf Professional at Hanover Country Club since 2000. With an extensive background in golf, we are confident that you will find Brian and his staff to the best golf instructors in the Hanover area. Become a member and take advantage of golf lessons and instruction for all ages.
Being professionally fitted with the latest equipment and technology is a must. While spending time at Hanover Country Club be sure to visit our fully stocked pro shop. Along with merchandiser Kelly Leib, the Golf Shop is considered one of the finest in Central Pennsylvania. We carry the latest styles for ladies in both merchandise and apparel from notable companies such as Jamie Sadock, Melly M, SanSoleil, Adidas, Greg Norman, and Brighton Accessories. Men have plenty to choose from at our pro shop as well. Enjoy golf and lifestyle collections from FootJoy, Under Armour, Adidas, Sakmann, Greg Norman, and Legacy. There is also a PSU line by Full Turn.
If you are looking for a great place to golf in Adams County, Hanover Country Club should be on your shortlist of places to consider. Our various levels of membership give you the ability to experience golf at a whole new level. Membership packages include a variety of perks. Whether you are looking for a membership for yourself or the entire family, we offer something for everybody. Ready to become a member? Learn more here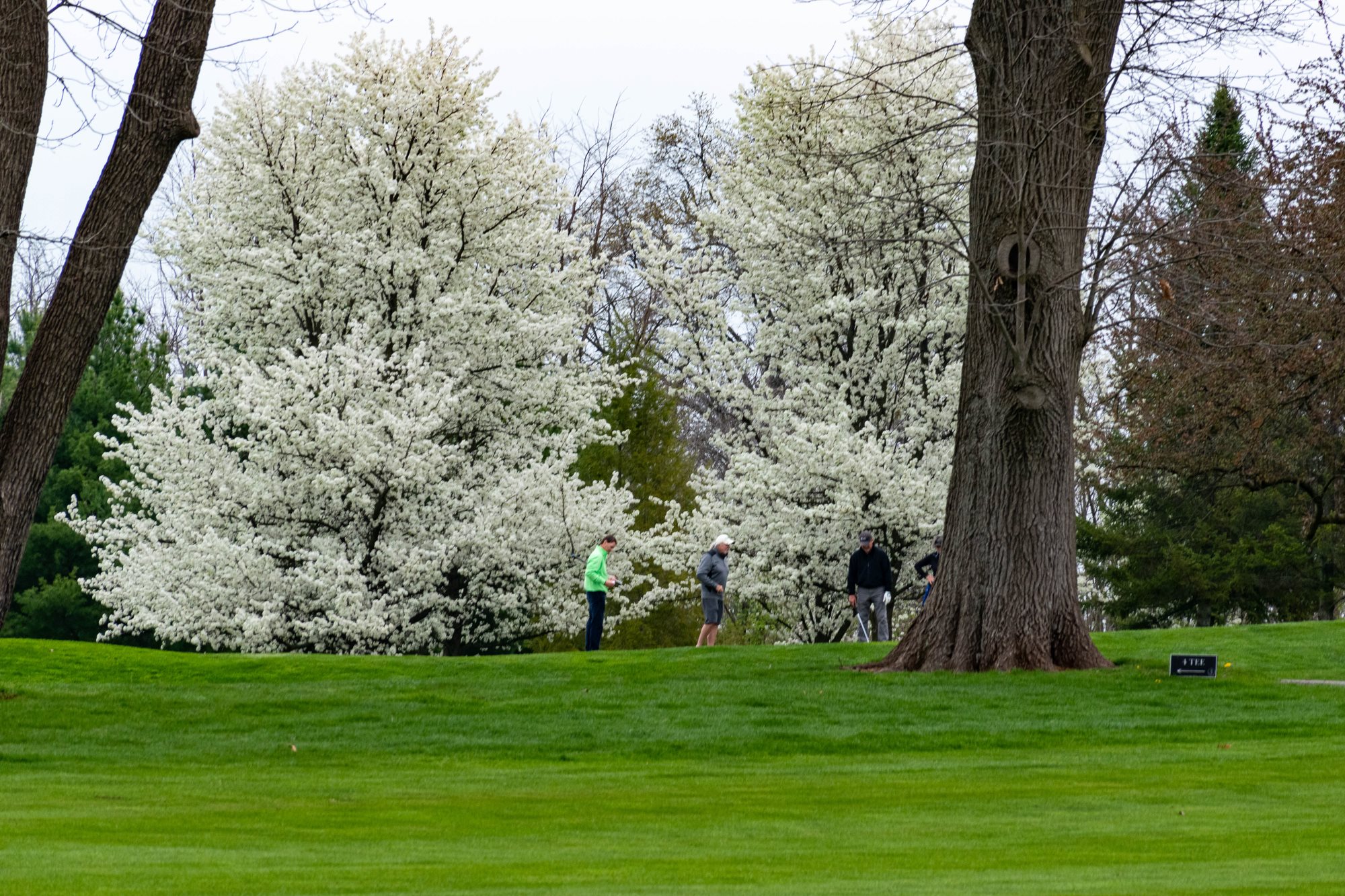 Brian Leib - Head Golf Professional
Jeff Van Etten - Teaching Professional
Sasha Neufeld - Assistant Golf Professional