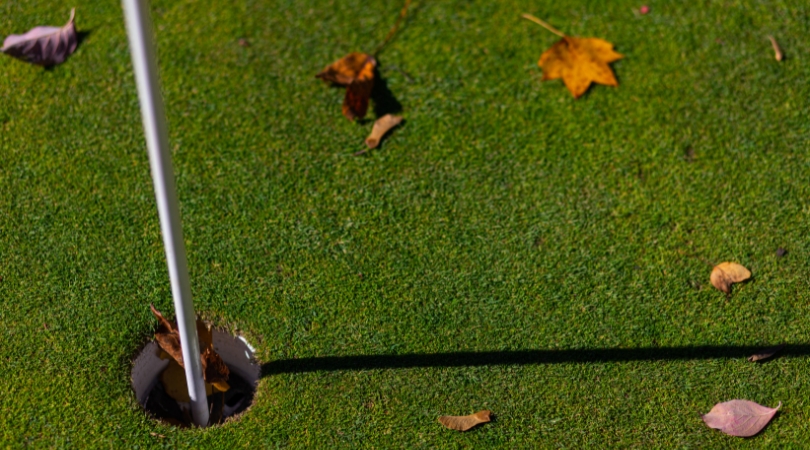 JASON DONATI
Continue the 100th Year Celebration Into the Fall Season with Hanover Country Club!
As the leaves change to vibrant autumn colors, there's no better time to immerse yourself in the season's beauty. This year, Hanover Country Club is proud to celebrate its 100th anniversary, offering more unforgettable experiences tailored for the fall enthusiast.
From participating in the Italian Family Style Dinner Event crafted by our James Beard Nominated Chef, Robert McGrattan, to enjoying the natural transformation of our beautiful golf course from summer to fall, our club is brimming with excitement and festivities.
A Delicious Dining Experience
Fall flavors take center stage in the Hanover Country Club dining room! Chef Robert McGrattan has curated a seasonal menu showcasing the best that fall offers, ensuring an extraordinary culinary journey for every palate. Savor the utilization of seasonal ingredients paired with the experienced technique that captures the essence of autumn in each dish!
Reserve your table by contacting the club!
717-259-8422
Unwind and Rejuvenate
Beyond exquisite dining experiences, Hanover Country Club offers many additional amenities to enhance your fall escapades. Engage in friendly competition on our bocce ball courts or tennis courts, where the crisp air and changing foliage create the perfect backdrop for a thrilling match.
Immerse yourself in leisurely activities such as live musical performances on the patio, or join our book club for engaging discussions, allowing you to unwind and rejuvenate amidst the autumn ambiance.
A Celebration of Heritage
In honor of our 100th anniversary, we invite you to join us for our Italian Family Style Dinner Event. Celebrate rich traditions and delicious food with Hanover Country Club as our members enjoy this authentic meal shared among friends and loved ones. Indulge in classic dishes prepared with love and served with warmth as we commemorate a century of excellence and community!
Create Lasting Memories
Hanover Country Club's 100th anniversary is an opportunity to create memories that will last a lifetime. From picturesque walks along our manicured fairways to embracing the camaraderie of fellow club members, every moment spent here during this season will be filled with joy and connection.
Join us for a memorable journey as we embrace the 100th year of Hanover Country Club, where unforgettable experiences await.